We are Irene and Lisa, two sisters who have a love for deep-fried food which inspired us to build CrispySisters.com to help in the process of buying the best deep fryers and accessories.
Plus, this comprehensive resource will make it possible to avoid much of the frustration that comes from buying a deep fryer that isn't quite right for you.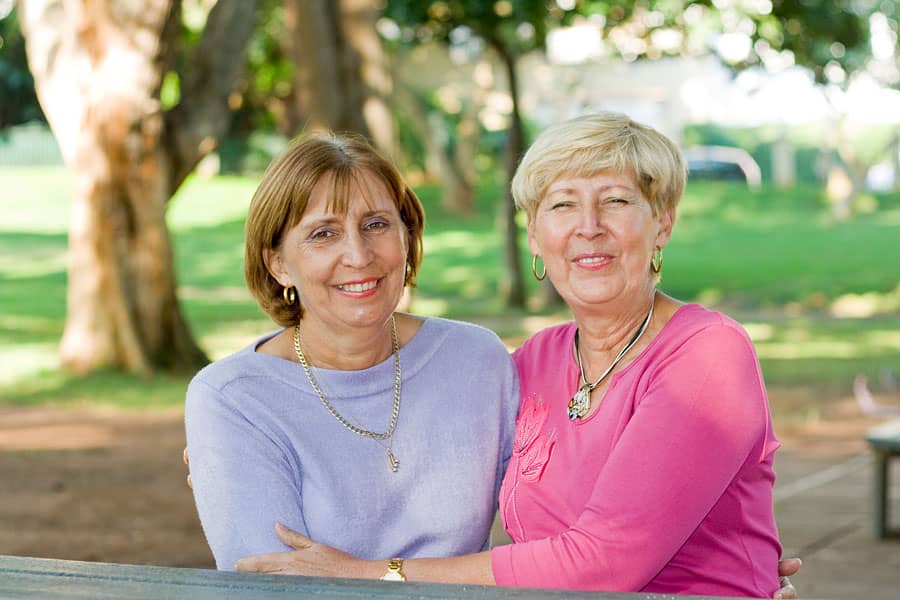 At CrispySisters.com, we are dedicated to providing research-based and in-depth reviews on all matters related to deep fryers.
In addition to writing in-depth deep fryer reviews, we are also able to give expert guidance on sourcing the best low-fat fryer, the best oil-free fryer, and the best oil for deep frying.
Our goal is to provide a one-stop destination for everything there is to know about the art of deep-frying at home.
This site was built out of frustration for finding virtually no reliable information related to the pros and cons of the different deep fryers available in the market.
So, we put together our personal knowledge with the intention of creating this site with the consumer in mind.
While it is possible to visit the official manufacturer's website for kitchen appliances, these sites aren't impartial and likely to limit the description to the positive points with no mention of the consumer complaints or issues.
Plus, it can be a slow and daunting task to visit endless websites in the hope of compiling a shortlist of the best deep fryers in the market.
Our aim at CrispySisters.com is to build a site that fills this gap in the market. By writing the consumer-focused content on deep fryers we can provide updated advice and information on the care of the cookware.
Everyone can benefit from our buyer guides for suggestions and tips to find the best deep fryer products and accessories in the market.
Our goals are:
Even though it has taken some time to compile the statistics and data to create unbiased deep fryer reviews, we believe this time has been well spent because it empowers the consumer to make the best possible purchasing decisions.
By reading up on our reviews, which highlight the pros and cons of the particular machines, you shouldn't have much difficulty finding the right product to match the specific needs.
Our love for deep-fried food has made it possible to easily identify which of the machines provide the most desirable qualities.
In the process of rating the deep fryers, we made sure to carefully investigate every aspect of the machine including real-life reviews, capacity, features (timer, temperature control, etc.), wattage (powerful motors give better results), durability, versatility (whether it can cook other foods), price, and any other information that might be relevant to the buying decision.
After scouring the net of all relevant information, we make sure to compile that information into a format that is easy-to-read and understand for the consumer.
Once our clearly laid out deep fryer reviews have been read, it is much easier to identify a potential purchase and learn about the highs and potential pitfalls without needing to waste time visiting other websites.
In the process of finding the best fryers in the market, we don't just list the positives; we also make sure to highlight issues noticed by real-life consumers.
If a particular fryer has a particular problem that regularly gets mentioned in reviews, we include this clearly in the product write-up. It is only possible to identify the right product when all available information is provided: both positive and negative.
With the pros and cons noted with each product, it is a much simpler process to pick the right one to match the lifestyle.
With our ability to update the site at regular intervals with the latest reviews, articles, and industry news, you are certain to get the right information and find the answers to any question left unanswered.
Also, if you have any concerns related to our deep fryer reviews or other information, why not get in touch using our contact form.
We really hope you enjoy visiting our website.
Cheers!
Lisa and Irene
Amazon Affiliate Disclosure
CrispySisters.com is a participant in the Amazon.com, Inc. Associates Program, an affiliate advertising program designed to provide a means for sites to earn advertising fees by advertising and linking to Amazon.com.